As both Rob and I have been feeling slightly under the weather lately, we decided that it probably wasn't a good idea for us (well, me, to be more precise) to go hiking up steep hills on hot days but we both fancied a weekend away so we went to Keswick for a relaxing weekend of too little exercise and too much good food and drink. Hurrah!

We walked into Keswick (9.5miles there and back, mostly flat) to try and balance at least some of the calories, along a disused railway line, which was quite pretty and shady (it was quite an overcast day, but the sun did come out for quite a while in the afternoon and then it was blumming roasting).


We had a nice lunch, did some shopping (more details later), played crazy golf (I lost, as usual, but it was very funny) and had afternoon tea (am too ashamed to put a picture up of the enormous wedge of carrot cake that I scoffed!)
I resisted the temptation to go in here and try to claim
free chocolate...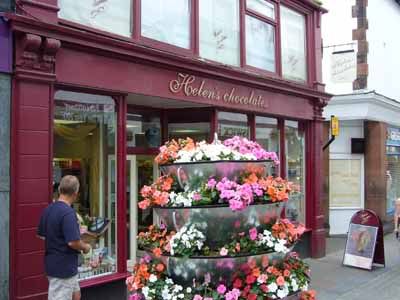 On the way back, I spotted these guys













and we walked underneath the Greta Bridge, which was voted the 'Best Concrete Engineering Structure of the Century' in 1999. It curves round slightly, which you can just about tell from the photo. I wouldn't say it is the nicest bridge I've ever seen, but I suppose as far as concrete things go, it's quite impressive.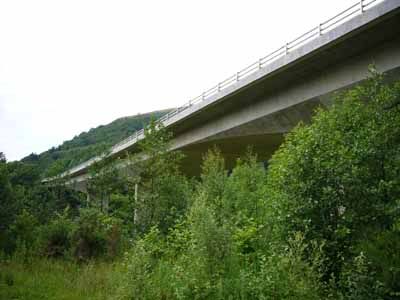 Now I have honed (!) my knitting-with-colour skills, I feel tempted to have a go at the Peruvian style earflap hat that I have had my eye on for ages; so long, in fact that the company that produced the yarn and free pattern has gone
out of business. There is a small yarn shop in Keswick called Needles and Pins who stock Artesano Alpaca so I got some to make the hat with. Unfortunately, it knits up to a very different gauge to that called for in the pattern so some maths will be required but hey, maths is fun, kids.

The results of my S.E.X. - inspiringly named light grey, charcoal and dark charcoal.