Presenting... my clown foot! I just hope it felts down to the size of a normal slipper...
And as he's arrived at his new home, I shall put up the details of last week's knitting.
Pattern:
Sheldon
by Ruth Homrighaus
Yarn: UKAlpaca Fine DK, in natural and jade (used less than 50g of each) and some brown DK for the eyes.
Needles: 3mm dpns, 3.25mm straights and 3mm crochet hook.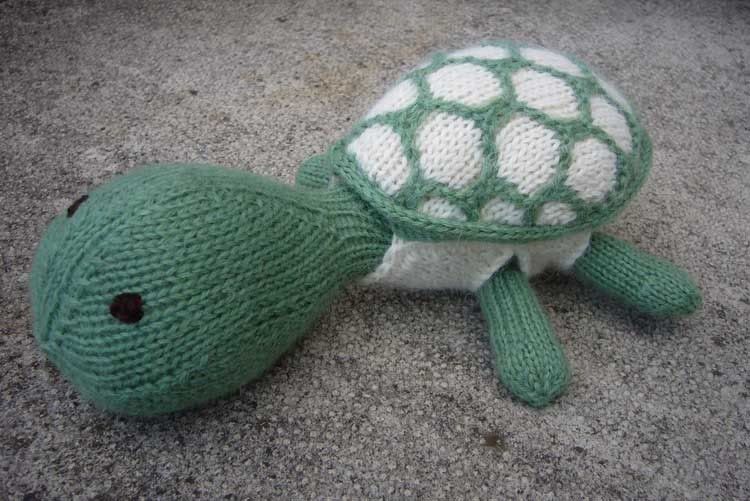 He was a lot of fun to make, not as complicated as the pattern might make him seem and I would definitely make more of these in different colour combinations. Some of the green/purple and green/orange combinations on the Sheldon flickr gallery are really cool.