The snow is turning brown, slushy and nasty in town and my walk to work each day is not much fun, but out on the hills there is still proper snow and rather deep snowdrifts. We had a great time on Saturday on Crompton Moor, although it was rather hard going at times...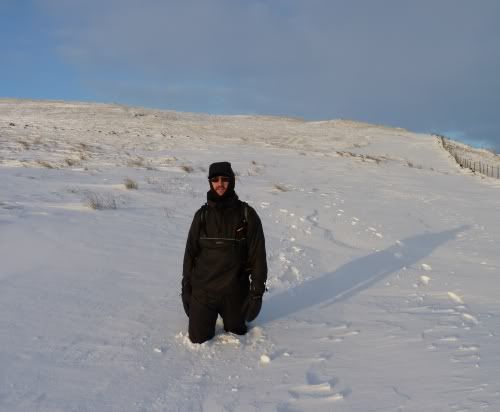 So Sunday was spent firmly attached to the sofa in front of the fire and my knitting in hand. I have started on an Edith Hat, which is the prettiest patterned hat by
Johanne Ländin
, using Cherry Tree Hill yarn in Nantucket Red and Slate Blue.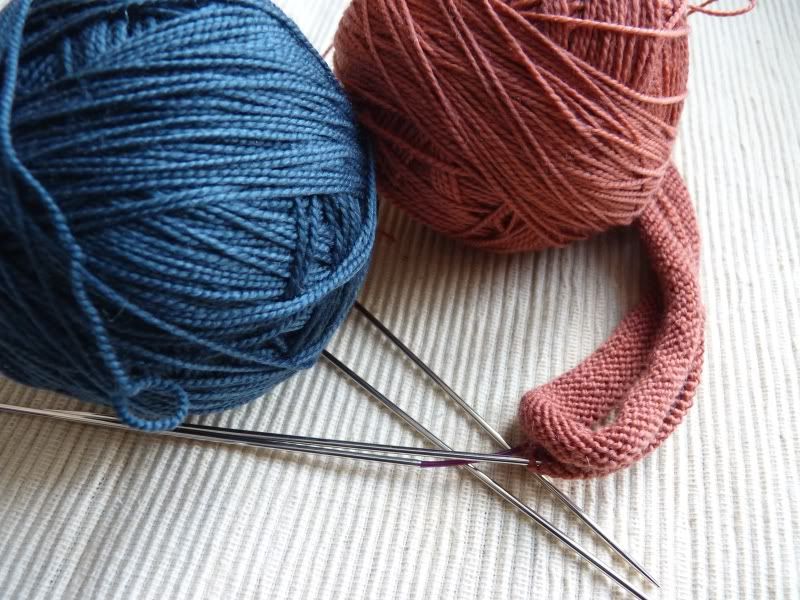 The border starts on 2mm needles; there is something very pleasing about neat rows of tiny stitches.