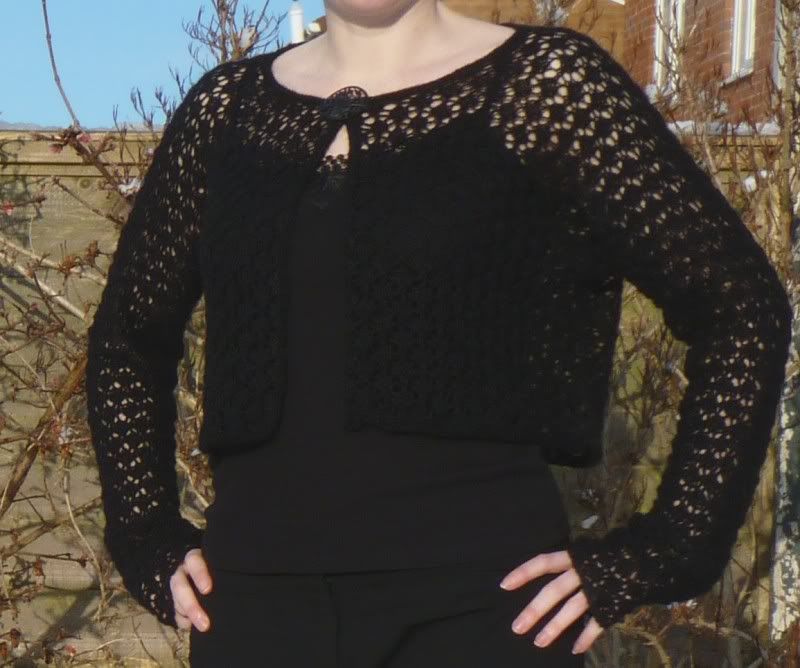 Pattern
:
Alice Cardigan by Karen Bourne

Yarn: Alpaca Select 4ply
Colour: Black

Used:
about 550g
Needles:
3.75mm Addi Lace circular needle
Size:
14, but cut 10 pattern repeats off each sleeve.
Got gauge, but should have checked the measurements of the sleeves. I am considering this one to be my trial run, as I really would like to make another one, this time with the thumb holes! It is a lovely design and the pattern was a lot of fun - should be easy now I know how many pattern repeats I need to do to get the blocked sleeves the right length.