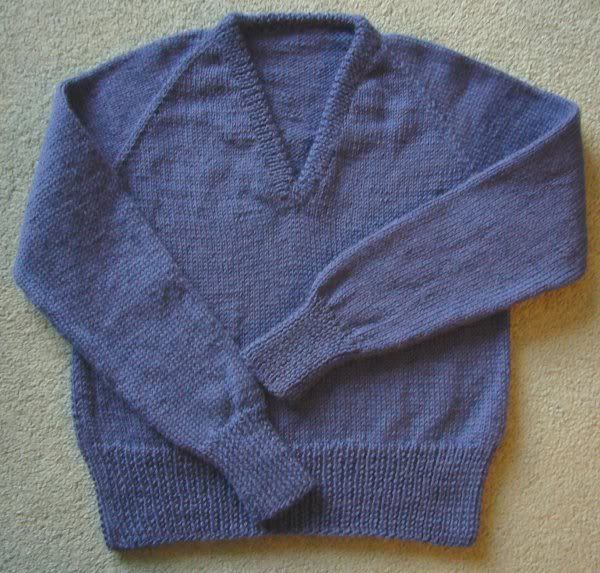 Pattern:
V Necked School Jumper by Rita Gulliver
Yarn:
Jaeger Matchmaker DK
Needles:
3,25mm and 4mm
Mods:
None
The yarn for this jumper was given to our knitting group by a local teacher who had to clear out a cupboard in the art department at her school and wondered if we could make use of it or it was all going in a skip. There were bags and bags of stuff, some of it not useable but a few real gems. There was 350g of this Jaeger Matchmaker yarn which, after I had washed, dried and rewound it, was as good as new.