Ooh look at that... yet again, considerable time has passed between my posts. I have been thinking about blogging for a couple of weeks now and each time I think of something I should mention, I promptly forget about it. I doubt I am the world's worst blogger as there seem to be millions of single post blogs that start off so hopefully with an introduction and statement of the high aims that person has for their blog and then complete silence ever since... so that award is out of the question, but I must be up for a almost-near-death-blog award. Maybe I shouldn't draw attention to it – there might be some kind of blog police or RSPCB that will come and get me.
So, moving on...There has been snow. You might have noticed.
This was taken last Saturday, almost a week after we'd had any significant snowfall.
The drifts are still over a metre high up on the tops.
There has been a birthday (I've had enough of them now that I'm starting to lose track of how old I am) and I got some very nice presents, which included the Vogue Stitchionary books and some very lovely Manos de Uruguay Silk Blend yarn.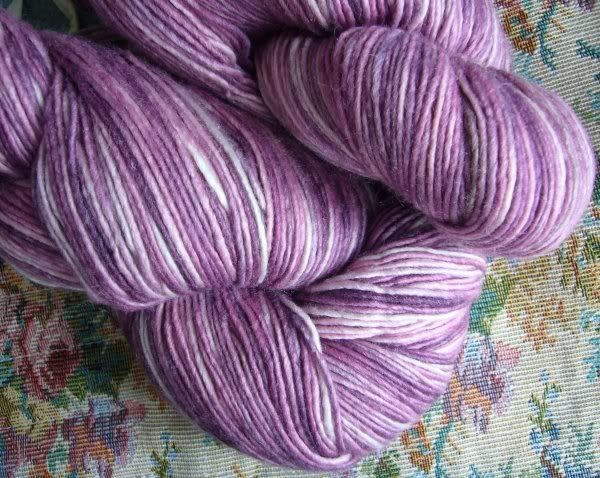 We went to Warwick Castle for the day and had fun exploring the battlements and towers. As it is February they weren't doing much outside (how I always longed to have a summer birthday like my sister, whose birthday is in July and got parties in the garden and presents of roller boots and bikes – whereas by birthday was usually spent indoors and involved board games) but they did put a very entertaining falconry display on. Maybe it's wrong to be amused by a man in not very warm looking green leggings looking half frozen in a blizzard while trying to stop an eagle from clawing his finger off. There was birthday scone with jam and butter and clotted cream and we bought some mediaeval toys and soon will be having a great trebuchet vs ballista face off! When the weather is nice enough to play in the garden, as battles are not permitted in the living room apparently.

In other knitterly news, I bought 12 x 50g balls of Patons cotton for less than £10 delivered, which is planned to become a Corset Pullover. I had really wanted to make this in black, having seen a beautiful finished one on Ravelry, but now I might make two!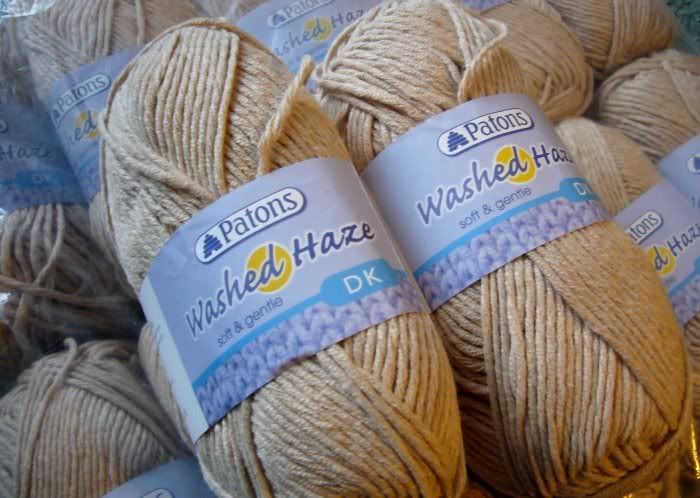 And the first of my Posh Yarn sock club yarn has arrived and is utterly gorgeous.