The t'internet is back on! Hopefully it will stay on for a while too...
I am muchly enjoying my Winter Holiday and getting a bit of knitting and cross stitching done...and a blast (quite literally) from the past by playing Unreal Tournament! Knitting-wise, am working on my Debbie Bliss cabled hoodie currently - back, fronts and part of a sleeve completed. Need to figure out what I am going to do about the hood, as I saw one finished on a blog the other day and it looks a mess. I should make clear here that it was not the knitter's fault that it looked a mess, but the design, and it did look much better after she'd changed the hood into a collar. I do like the idea of a hood though, so might try and be clever and design my own... well, we'll see.

Anyhoo, while the t'internet was off, I was not sitting around doing nothing. Not all the time anyway.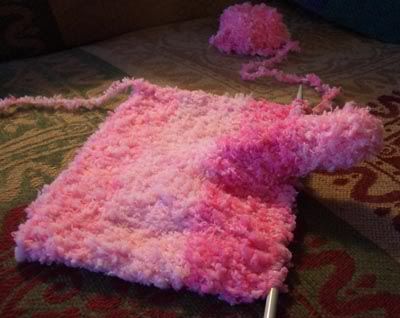 Can you tell what it is yet? *snigger*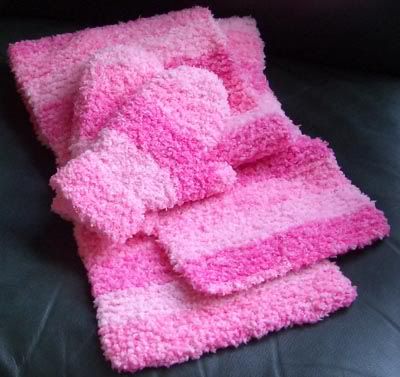 Finished mittens and scarf.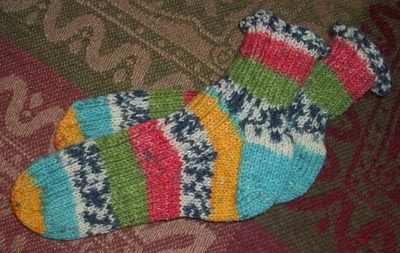 Kiddie socks in Opal Carnival
.