I gave in. I made the hat. But I'm not sticking the pom pom handles on the bloody thing. No way.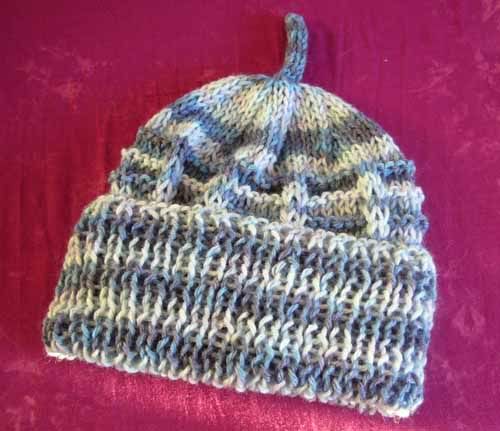 It was quite a nice little knit to get on with over the bank holiday weekend while we had visitors, as I could pick it up while they were watching kiddie films and football. I don't mind the odd match on telly now and again, Rob supports Newcastle United, so I see some of their ga
mes and Match of the Day is ok by me, but I'm not prepared to sit and join in supporting Chelsea. No way, Jose. We did manage to prise the kids away from the telly and out of the house for an afternoon, and managed a walk and picnic, which was almost shared by some interested locals.


Yesterday we visited Dunham Massey. The house is being renovated at the moment, so you can't see the front, but the insides were very impressive (although they had lots of paintings done by people that patently couldn't do dogs or horses and some of the humans were a bit suss as well....), the gardens were lovely and waterwheel
operated sawmill, complete with Old Ripper (and custodian bemoaning about how they can't use it properly these days due to bureaucratic Health and Safety Regulations stopping everyone's fun and how there were almost never any accidents or limbs removed) but the best thing was the deer park. Acres of beautiful old oak woodland comp
lete with antlered deer roaming was just the thing for a quiet afternoon fantasizing about being Lady of the Manor.