It is true. I have not fallen foul to malaise or mire. I have been meaning to post here for a couple of weeks now, but the truth of it is that I haven't really done much that I've felt worthy of blogging about. I seem to have been stuck on this little treadmill of life that included work, eating and watching telly. Exciting stuff, eh. There has been painting, yes, but that is not for here and there has been knitting, but when I'm knitting socks with 96 stitches on 2mm needles, these things take a while.

So, some of the shopping was new shoes (Clarks - my grandma would definitely have approved), Hotel Chocolat goodies and this: The Cute Book, because I feel I need more cute in my life.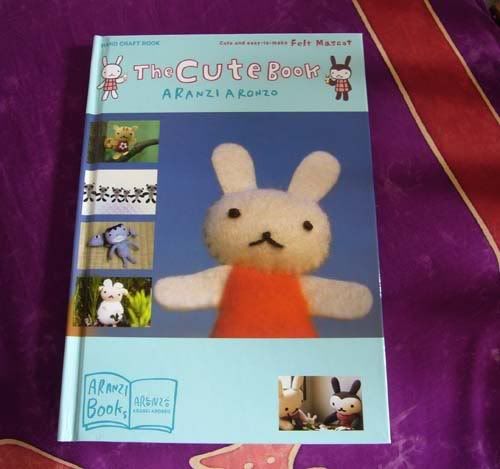 It is über cute. These are not knitting patterns, but basic sewing pattern ideas for making out of felt. In the way I have of making simple tasks waaay more complicated than they need to be, I have a plan for making my own felt. Yes, this is going to happen....

Progress on Corsica is coming along well. It's a really interesting pattern to follow and I am really intrigued as to how the arms are going to be knitted on. Sirdar Hug is very nice yarn to work with too.


I have knit the main of the body and about one and a half sleeves. I'm doing the sleeves on my Denises, using magic loop. They are very very close fitting and I have contemplated a few times re-knitting them with more stitches as I'm a bit worried about them being too tight around the tops of my arms, which frankly aren't as thin as they used to be. The wristy bits fit fine though.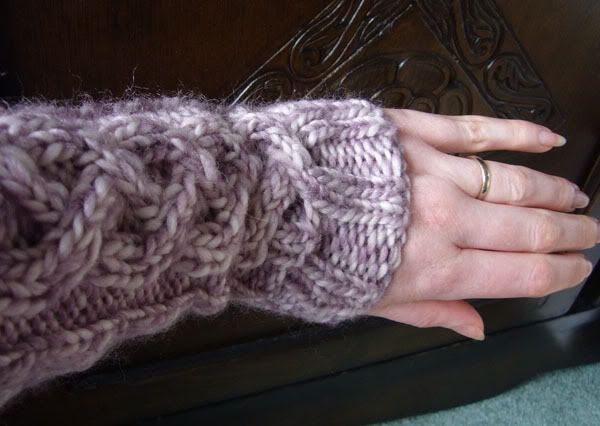 And then there are the socks that I mentioned. These are they: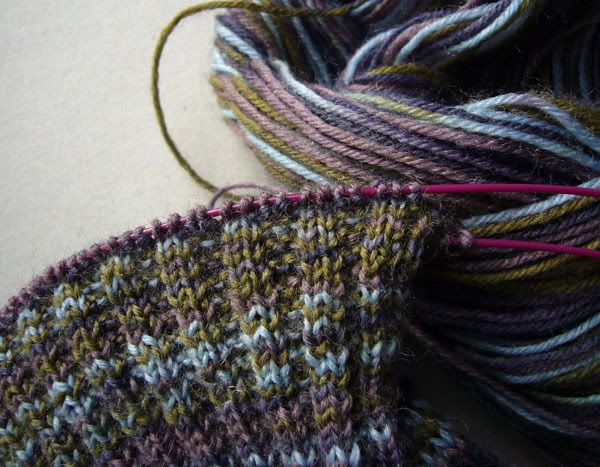 I took this sock along to my very first knitting group on Thursday night in Stockport and it had a very nice time, was made to feel welcome and may well go back in a fortnight :)