Pattern
:
Scarf with the striped border from Weldon's, Volume 5, 1890

From:

Victorian Lace Today by Jane Sowerby (page 80)



Yarn: Hipknits cashmere fingering weight
- pressie from the sticky lovely Super Monkey, thanks!
Used:
About 400m (40g)
Needles:
4.5mm
Mods:
none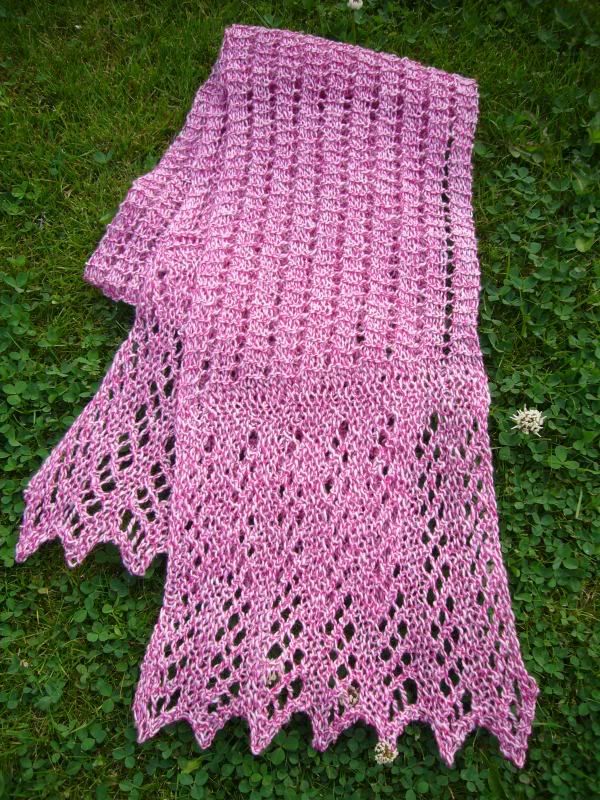 This is probably one of the simplest lace patterns in the whole of the Victorian Lace Today book but I think it's very pretty, and the simplicity makes it more wearable for everyday than most of the designs... although maybe not actually today, given that it is the hottest day of the year so far. I'm sure that 28 degrees would not be considered very hot at all just about anywhere else in the world, but here in north west England we are definitely not used to it. But I am not complaining, oh no, not me. It's a fine excuse for eating icecream, buying new sandals and speculating on when it might rain again.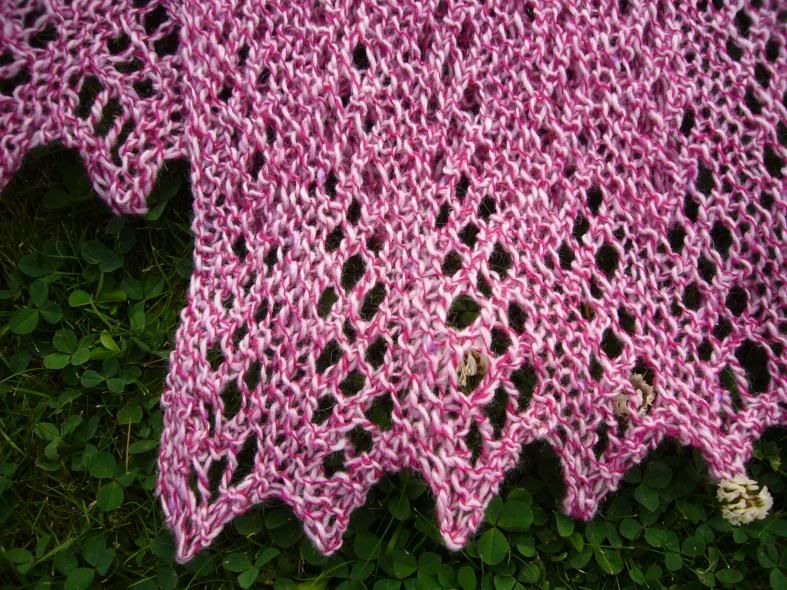 I really don't know what I want to make next. I have been thinking about making a felted bag for my Mum, as she really admired the Booga Bag that I made a while back, and there are a lot of cute looking bag patterns about. I am tempted by Nicky Epstein's Floral Felted Bag but the lining instructions are scary. There is also nice Drops pattern with a sort of filigree crochet flap thing going on that I quite like the look of too. I shall have to have a think.