Pattern
:
Ishbel by Ysolda Teague
Yarn: Jade Sapphire Lacy Lamb, 100% lambswool
Colour: Oxblood

Used:
about 15g
Needles:
3.5mm Addi Lace circular needle
Size: Made large size, bigger st/st section, followed charts A, B, A, B, A, C, D then E.
Surprisingly, the hardest part of making this was the stocking stitch section. The lace charts were a joy to knit and seemed to take no time at all. The Lacey Lamb yarn is very, very fine - and wonderfully soft - so I was a bit concerned that the shawl would end up the size of a handkerchief but after the wonders of some vigorous blocking, it came out a very good size.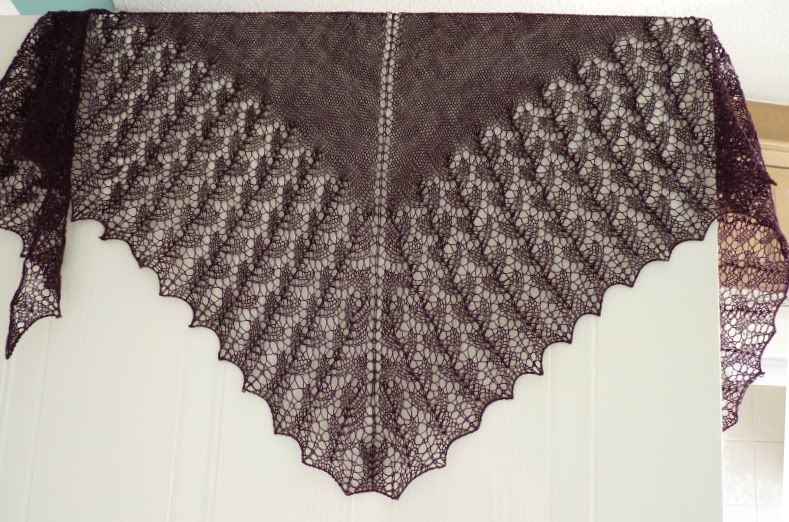 The whole thing weighs about 15g and is mostly air.