Pattern
:
Monkey Socks, Cookie A

Yarn: Jawoll Magic, Lang Yarns
Colour: Greens

Used:
78g
Needles:
2.5mm Surina wood dpns (5)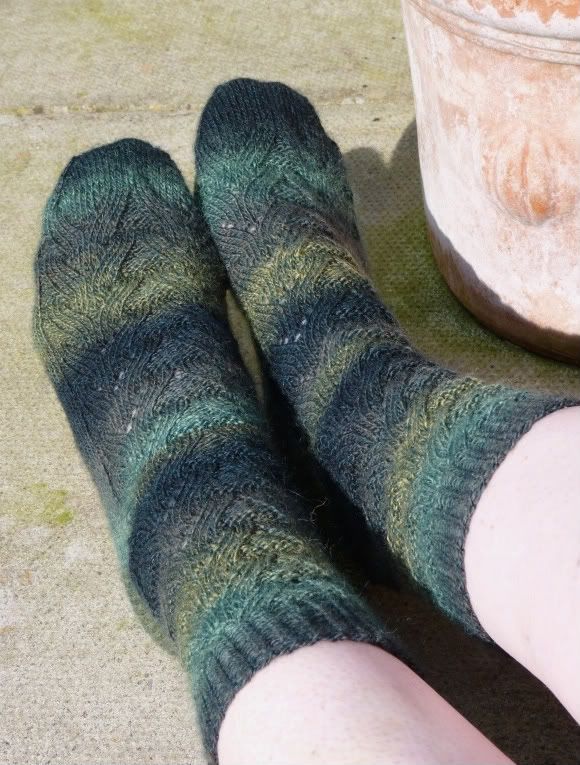 Loved this pattern - the yarn, not so much. The twist was very loose so within a couple of stitches I was knitting on pretty much straight fibres which were fluffy and very easily split. Care was needed in making the stitches (which isn't too much of an issue as I can't ever really knit without looking at what I'm doing for more than a couple of stitches at a time) and especially in following the pattern, as tinking back was a nightmare. I don't know how hard wearing it will be either, so it'll be interesting to see what the socks are like after a few wears and washes.
Having caught the sock bug good and proper, I cast on straight away for a pair of Absinthe socks in bright red Regia. They are done toe up, which has given them a bit of a strange pointy toe that I'm not sure if I can live with or not.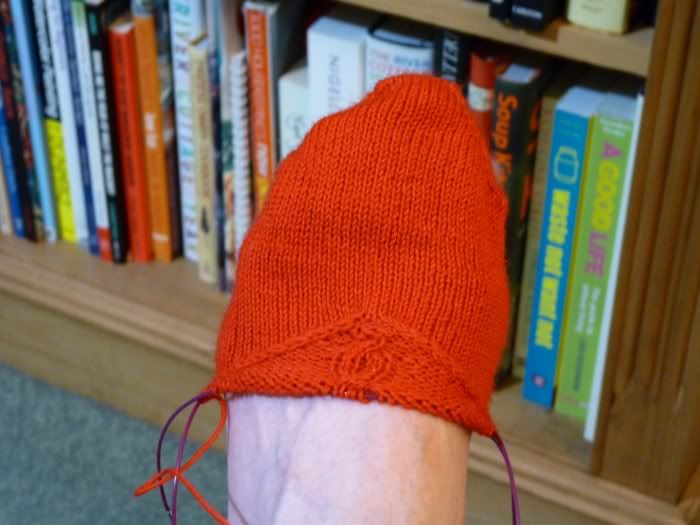 I am as yet undecided but, whatever I do with them, it'll have to wait as I had a bit of an altercation with a paper towel dispenser yesterday and ended up slicing my finger open.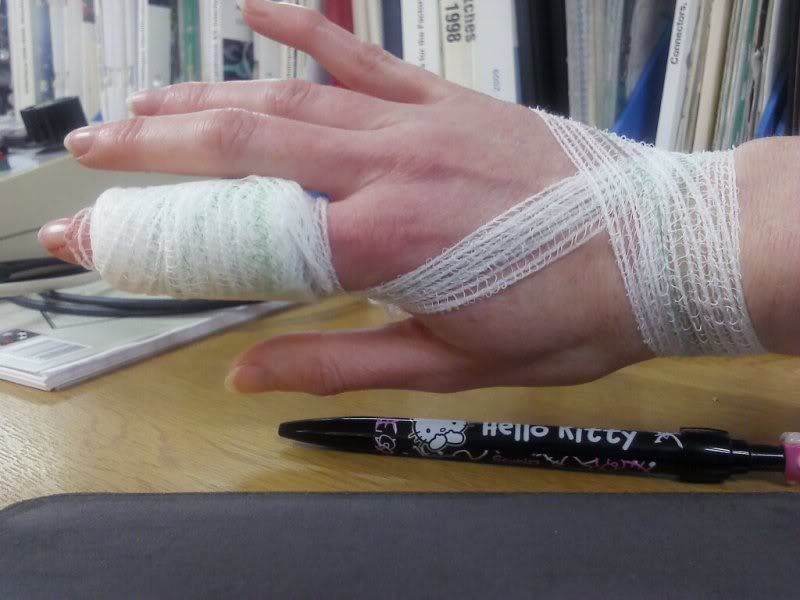 I have a slightly less dramatic bandage on today but still cannot bend my finger, so there will be no knitting for the time being - which is a bit of a shame as I'm going to be spending quite a bit of time on trains at the weekend. I should get lots of reading done, but it's not quite the same. Boo.