I have some projects on the go that seem to have been abandoned lately. I'm not really sure why I do this - I am in the middle of something, enjoying it and then one day will put in down and start something else instead. The put down thing then languishes in my knitting bag, or draped dangerously over my work box next to the cat scratching post and seems destined to stay there, even though I was enjoying making it. So, after a trip to John Lewis and purchase of some Rowan Kid Classic for to make the Ruffle Scarf from their new magazine, I decided that I wouldn't allow myself to start this scarf before I had finished the crochet mohair shrug.

So here is the shrug progress, I think I'm probably about 1/3 of the way there, although it's difficult to tell because it's a vastly different size to the original (I may decide to keep it as a shawl / throw rather than making it up into the shrug because I think the sleeves may be too long and there is no way on this planet that I could undo it now and start again!!).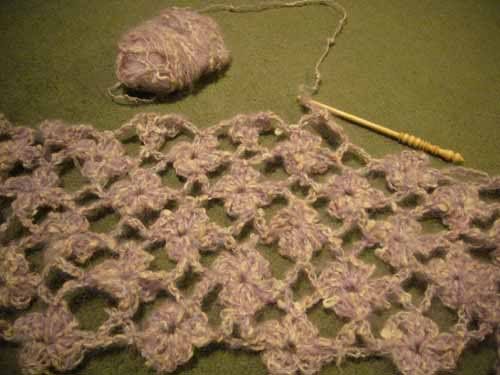 And this is the Ruffle Scarf with the yarn I picked (red certainly seems to be in for me this autumn, I picked up a red cord skirt and two red tops while shopping
last week too...hmmm).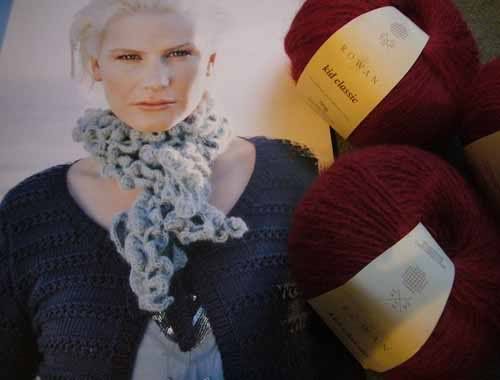 And one last pic before I go :)

We went to Chester Zoo last week, which was very good and I really felt that the animals were well looked after and happy in their enclosures. This was my favourite, the Capybara! So cute and especially easy to photograph - they don't move much!