The Smock Jacket from Celtic Knits by Debbie Bliss: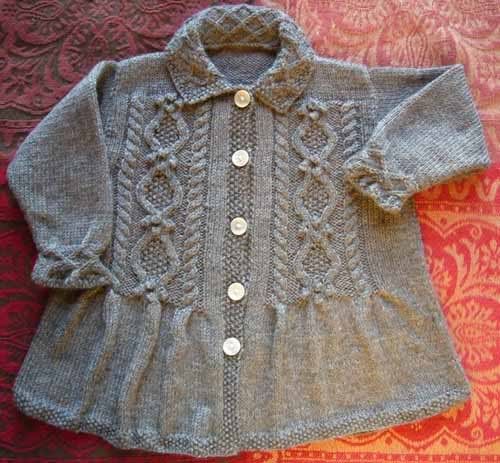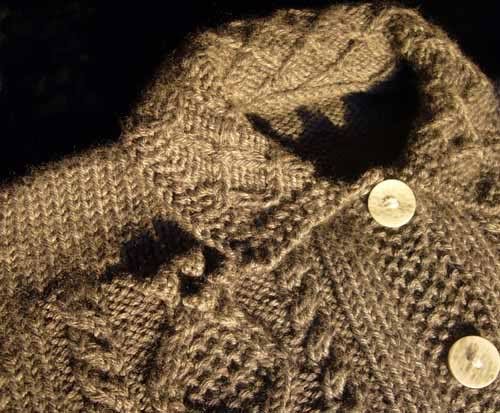 The yarn is Debbie Bliss Merino, which was lovely to work with - very soft. I have a sneaky feeling it will shrink slightly in a washing machine, so maybe isn't a good choice for a toddler knit, but hey ho, it's done now...

The pattern is good fun, because there is little bits of interest on each piece as well as the main fancy work on the front panels, there is smocking on the back, the cuffs and the collar. I spotted a couple of mistakes in the pattern, one in the front cabling pattern which would have meant the main cables shifting over, so was obvious. The other is the lengths of the front skirt sections are not the same. One is 5" and the other is 5 1/2" - I didn't notice this until I came to sew it up and by then it was waaaay to late. Hopefully it doesn't notice so much in my finished jacket. I also changed the bobbles from her instructions, as they weren't as bobbly as I wanted.

I didn't do the embroidery as I thought the design was busy enough as it was, and chose the pale buttons to brighten it up.