The presents from my Secret Summer Santa arrived this morning. Although I knew that other people's had arrived and that I should be expecting something in the post at any time, it was still a real surprise when the postie came this morning with a big parcel for little old me!!

It all was beautifully wrapped and in a lovely bag.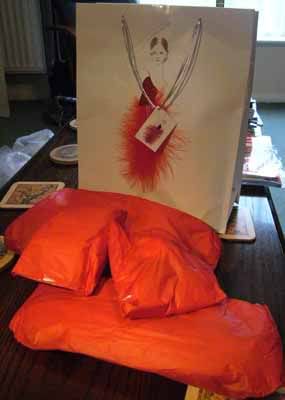 And inside were two hanks of Lorna's Laces Shepherd Sock yarn in Wisteria, two hanks of Colinette Lasso in Seabreeze, a Lantern Moon Bee tape measure which is really cute and my clue, which was a little bird keyring.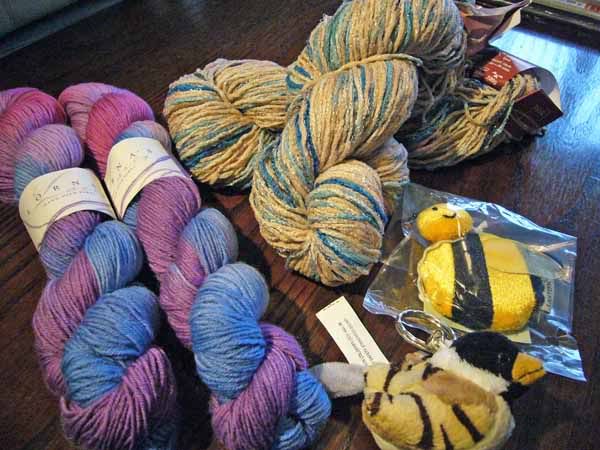 So, many many thanks to my Santa, Hawkesley, and if everyone is as pleased with their presents as I am with mine then the whole thing is going to be a resounding success!!