Some of the bits that I have ordered for my pal have arrived and I had a lovely time opening the packages and looking at my purchases, especially as some of them were for me!! Got some books: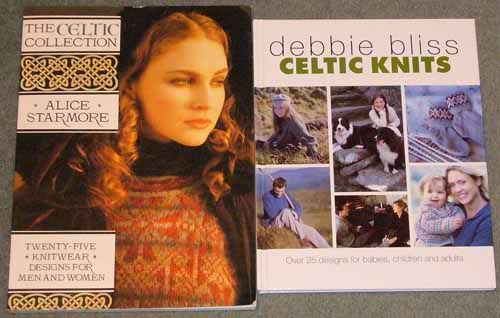 The Alice Starmore one is just beautiful. Most of the designs are timeless and the fact that the book is about 14 years old does not matter. Not all the patterns are to my taste and certainly the majority of the yarns are disco
ntinued now, but that does not detract from this wonderful book. The Debbie Bliss one is more modern and is very Ms Bliss. I like her designs, and this book contains possibly the cutest fairisle kiddy socks that I have ever seen :)

My new hook also arrived:









Is it wrong to be this happy about a small piece of wood?!

Work continues apace on the tank top. A slow pace.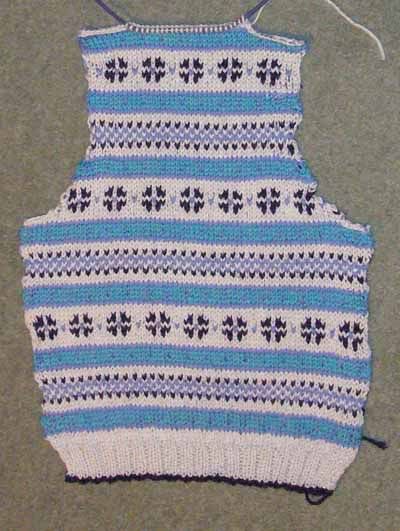 This is the back, after spending ages weaving in the ends. It seemed that no matter how I arranged my yarn, I always ended up with the end at the wrong side when I came to use that colour again.