I am now back from holiday in the Brecon Beacons. We stayed in a delightful cottage out in the hills on a smallholding with lots of chickens, pigs and alpaca. Yes! Alpaca! Some of them were away (at stud, but we won't dwell on that) but we had these three for company.



The weather was a little damp most of the week, but between the weather and Rob's back still not being 100%, we did manage to do a bit of walking and lots of rain does make for some very impressive waterfalls.



We also visited the bookshops in Hay-On-Wye, some caves and dinosaurs at Dan-yr-Ogof and saw The Levellers playing live at
Brecon Theatre which was excellent and an unexpected highlight of the holiday.

There was also plenty of time for knitting and reading while on holiday (also drinking wine, eating flapjack and listening to the Test Match).






Booties from Knit Simple magazine Spring/Summer 2007
Yarn: King Cole Merino Blend Superwash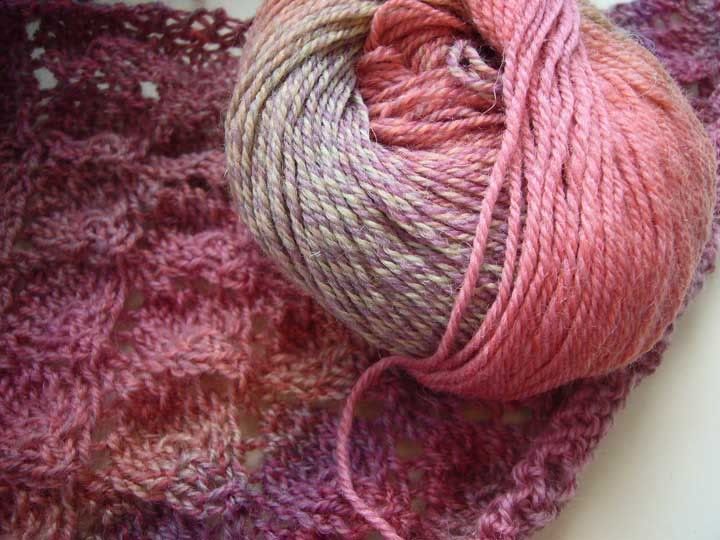 Forest Canopy Shawl by Susan Pierce Lawrence
Yarn: Jojoland Melody

Dust Red Light Brown











And finally, a note on the Bayerische socks. Thank you to everyone for all the lovely comments and I have to say that I LOVE THESE SOCKS! I have worn, washed and worn them again (they are in the wash now, otherwise they'd be on my feet) and they are so comfy. I don't think I can go back to Opal sock yarn after this...