And then there were two! My Bayerische socks are now done and I have them on my feet. I did think about having them framed, they are so pretty, but I couldn't help but put them on.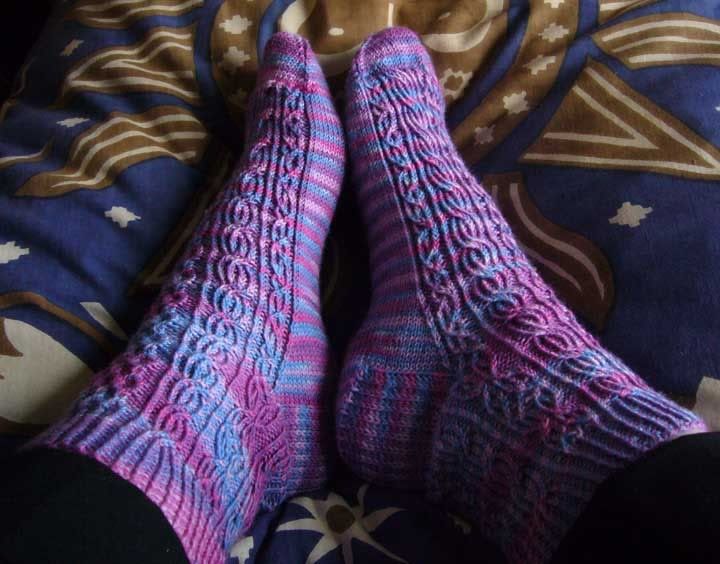 As I have considerably larger feet than a US Size 6,
I used larger 2,5mm needles and made the cuff shorter and the foot longer,
so stopped mid way through the D1/D2 charts and then had to change the toe decreases to suit.
I used two skeins of

Lornas Laces Shepherd Sock and have a bit left over from each, but probably not enough to do anything useful with.
These were incredibly time consuming socks and required much attention. But, if you like that sort of thing, they are a lot of fun.