Mum's shawl is finished and ready to hand over when she returns from her holiday in Ireland (she said she was going this weekend for a friend's birthday, but I suspect the lure of the big St Patrick's Day celebrations!)

The border wasn't too bad once I got going and I am very pleased with the finished article; I can see myself knitting this pattern again.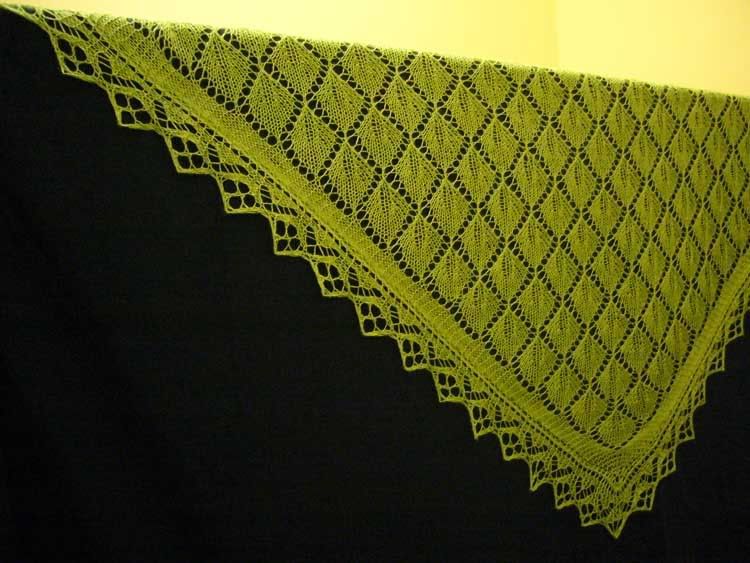 Pattern:

Shoulder shawl in cherry leaf pattern, Victorian Lace Today


Yarn:

Posh Yarns Eva (2ply, 45% cashmere, 55% silk) in colourway Willow




I had plenty of yarn to do the full 15 repeats, and it is much bigger than I was expecting it to be, maybe because my first lace shawl (the Swallowtail) was so small. I think this is a better size to wear and will make a nice evening wrap for summer. The colour has grown on me too, it seems

right

for this leafy shawl.