As any hillwalker will know, sheep are a common and often amusing form of life. They also have another purpose, beyond baahing eerily in the misty hills, eating grass and pooing just where you think would be a good spot to sit and have your lunch. They make wool... and wool can be knitted...
Here are some of my previous creations:
The Fisherman's Sweater from Debbie Bliss' book 'How To Knit' - knit in Rowan Handknit Cotton. Very nice it was too.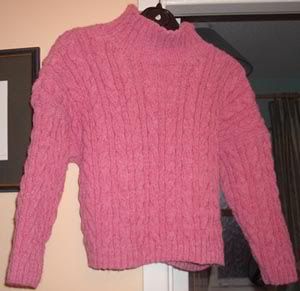 Learning to cable with Debbie Bliss (I did this in Courtelle - v stretchy acrylic, which was not the recommended yarn, but I wasn't paying Rowan prices for something that had the potential to go horribly wrong). It didn't go *horribly* wrong, but it wasn't exactly the perfection that I'd hoped for.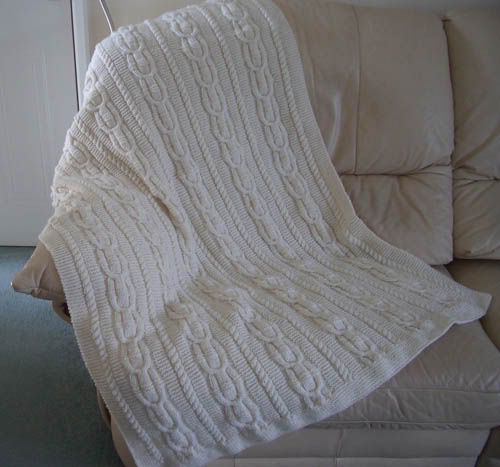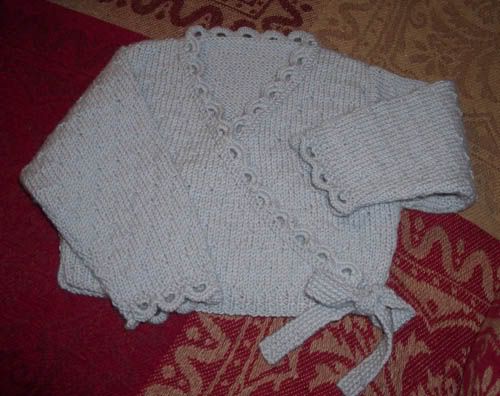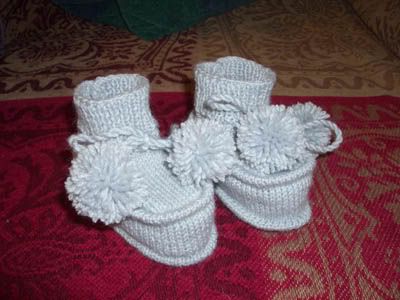 (Slighty more advanced cabling to make huge throw - very warm and snuggly, but was getting tedious to knit by the end of the 17th pattern rep)
"Dolly" by Jaeger - made from Jaeger's Baby Merino 4ply. Lovely to knit with. Partly scary pattern, but I got there in the end. Made for my cousin's baby. Hope she liked it.... and bootees made to match, but I decided they weren't practical enough for a gift. They are on the bookshelf even now. I really ought to decide what to do with them. I might sell them on ebay.