I went to the post office and collected my parcels this morning. Yay for shopping! I also visited the hardware store and two garden centres so I feel like I've done a full day already.

I got some yarn to make some felted slippers, I got the Fibre Trends pattern for clogs a while back. This is Lambs Pride worsted in Seafoam (the pale one) and Turkish Olive (darker). I'm very pleased that they match as well in real life as they did on the colour swatch on the Get Knitted website. You get a free Fair Isle handwarmer pattern with this as well, which is very pretty and I shall most certainly be making at some point so I bought a little extra to make sure I'd have enough for the handwarmers and the slippers.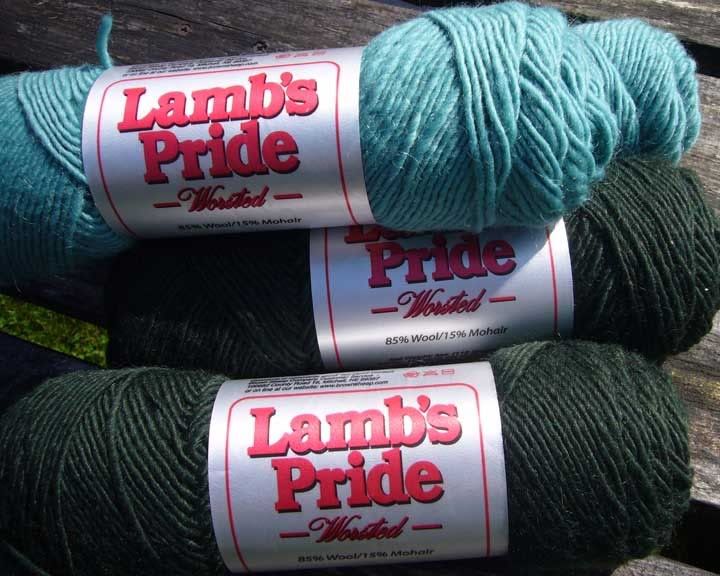 I also got some Interweave magazines, the Summer 2007 Knitting and the last Crochet magazine (Fall 2006), which I have never seen before but heard good things about so I was curious to have a read of it.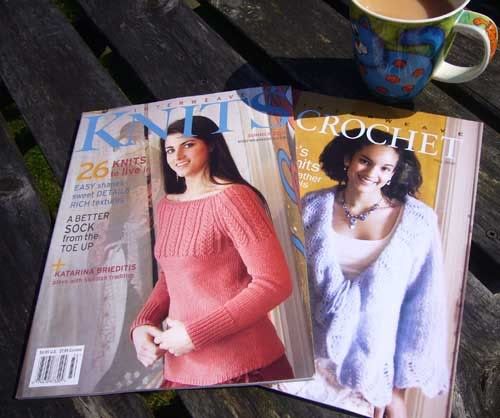 My Posh Yarns Lace Club yarn arrived today, in all it's blueness.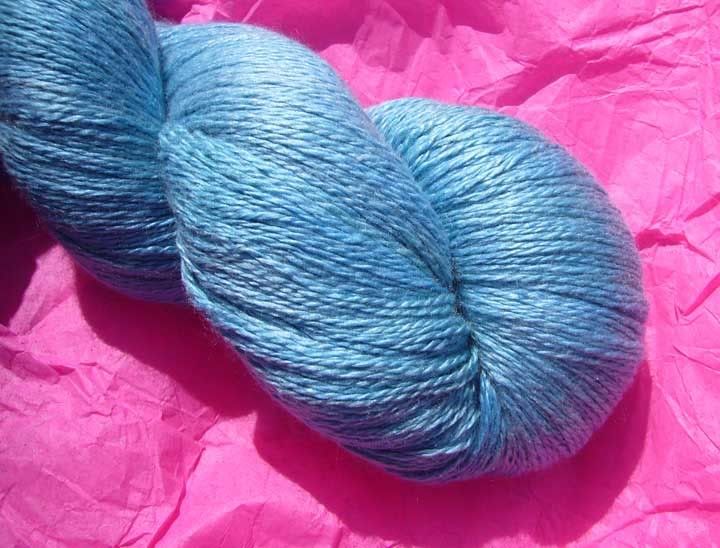 I also got some rather interesting chocolate, some of which has already mysteriously disappeared.

It is a lovely day here, really warm and sunny with a nice breeze so I thought I would take the pictures outside in the backgarden. Some people are a bit embarrassed about being seen knitting in public, but I can assure you that you'll get more strange looks from your neighbours being spotted

taking photographs of wool

than you will actually knitting the stuff. Ah well. They'll get over it.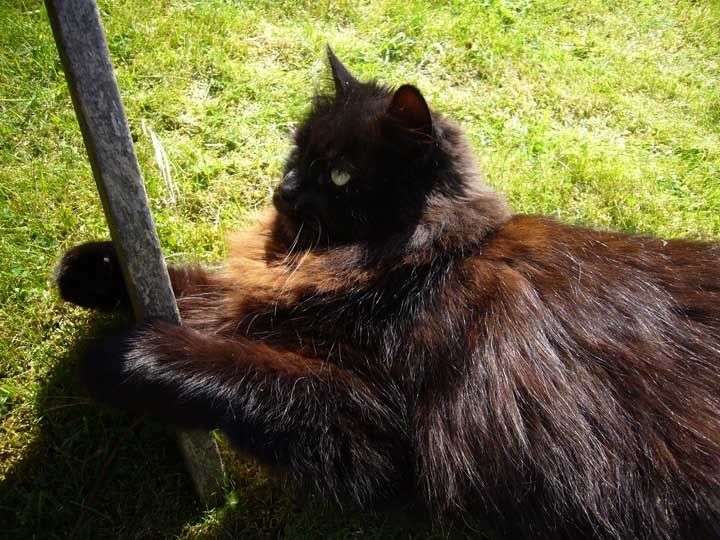 Meanwhile, Mr C was enjoying himself playing with a piece of grass around the legs of our rather tatty looking picnic table.