And so my shawl is finished, blocked and duly paraded.

It's the Swallowtail Shawl from Interweave Knits, issue Fall 2006. This is a great pattern to follow with clear charts and instructions, that even a shawl novice like myself could follow. The yarn is Posh Yarns Seraphina (cashmere/angora) in Orchid. Blocking increased the size by about 25%, it is just perfectly small now :)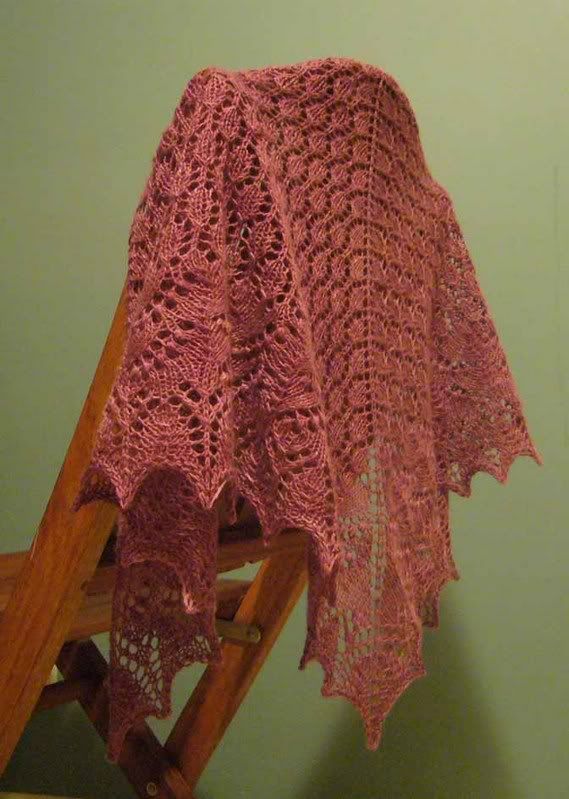 Close up of the nupps (worth every bit of the hassle) and pointed border...


And modelled (ha!) by me...