The lace is coming along quite well. It would be quicker, but I keep stopping and stretchi
ng it out so that I can admire the pattern. The stitch pattern for the leafy section is very simple, so I haven't had any problems memorising it and everything seems to be progressing ok. I am trying not to think too hard about the nupps as yet...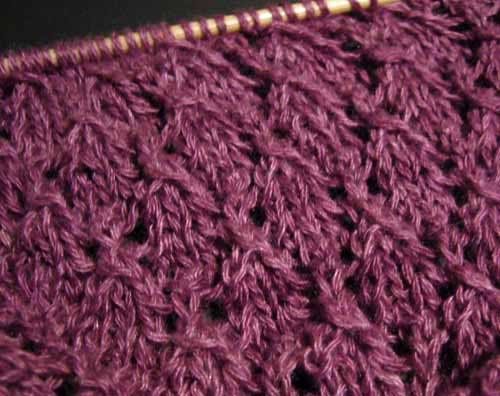 I got my mitts on more sock yarn last week, in a swap for a couple of patterns with jam_mam so am now the proud owner of some Opal Zebra. It's more white than I was expecting, but am really looking forward to having some fun zebra socks!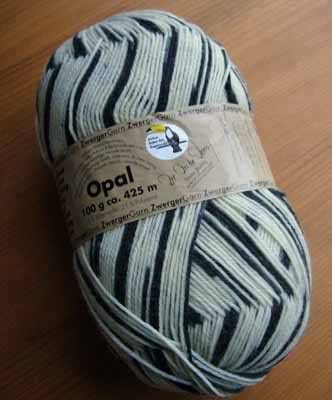 I shall be doing them on two 2.5mm circs, as I finally managed to get hold of some 60cm length ones. I was really surprised at how none of the shops that I visited had them, as it seemed that everyone knitted socks on two circs but no.