Yarn: Lorna's Laces, Shepherd Sock Yarn
Colour: Wisteria
Secret Santa swap gift from Hawksley!

Needles: 2,5mm Addi circs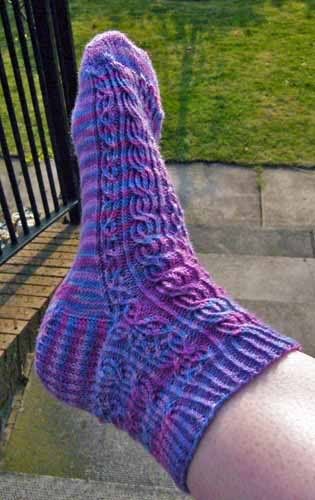 It has come out quite a big sock, I adjusted the length to fit my size 7 feet, but although I have quite big feet they are not very wide, and these socks have plenty of stretch in them which makes them quite big even on me.



I spent all day yesterday out in the garden, tidying it up and making it look nice and then didn't hardly go outside at all today.
I finished the sock this afternoon while attached to the sofa in front of a James Bond film.