Sorry - the title sounded better in my head.

So this post is dedicated to all things handy. Firstly, these are the wrist warmers that went to the Keep Pie Princess Warm This Winter Effort.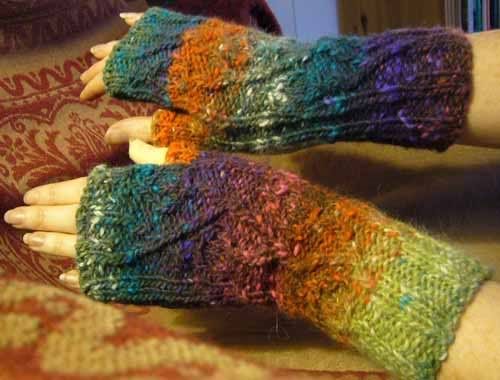 And this is the first of my Fyberspates gloves. I really enjoyed making this and I learnt a lot about how to make better gloves in future! The main thing is not to be a slave to the pattern, just because it says that you should pick up x stitches, if this should leave holes then there is nothing stopping you from picking x + 1 or 2 and then decreasing on the next row (this also stands when picking up stitches for the heel of socks) and as long as you end up with the correct amount for the finger width you need, all is peachy.