Pattern
:
Lily of the Valley Scarf
by Nancy Bush, Knitted Lace of Estonia


Yarn: Manos del Uruguay Lace - alpaca, silk, cashmere
Colour: 6977

Used:
1x 50g skein
Needles:
3.75mm Addi Lace circular needle
Mods:
Did 10 repeats of central lace pattern
Pinning it out for blocking took a while, and a hell a of lot of pins - I think I need to invest in some blocking wires. This photo was taken first thing in the morning and came out very blue indeed, the second picture of the finished scarf is how the colour really is.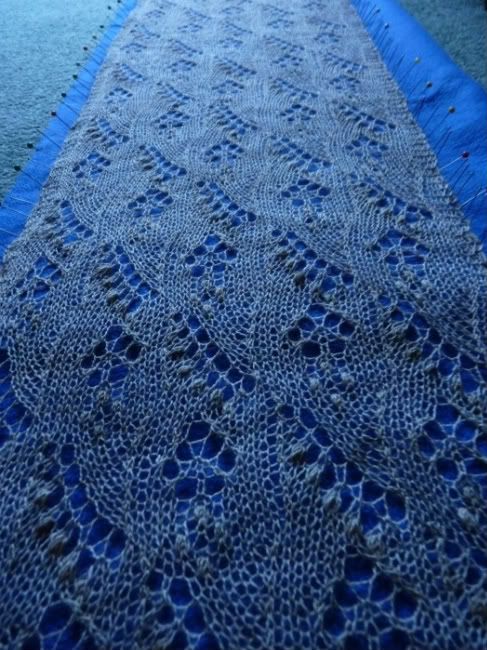 And finished with over a month to spare before my aunt's birthday - not like me at all. The Manos lace yarn is a joy and the is pattern fun and quick, I loved having so few stitches on the needle. Yes, there are nupps, but the Addi lace needles make them pretty easy.
And very pretty they are, too.