Just in time for summer, I have finished Corsica. Although in a typical British summer, sometimes a big chunky sweater is just the thing. I really liked knitting this, the pattern was well written and it's (as I've probably said loads of times by now) an interesting construction. My only critisism would be that the arms are on the skinny side and it's a bit of a stretch and a struggle to get it on.
The same number of stitches are used for all sizes of the pattern at the moment,
which I think is rather unrealistic. I know the pattern is going to be published for larger sizes than are available at the moment and they will have wider arms.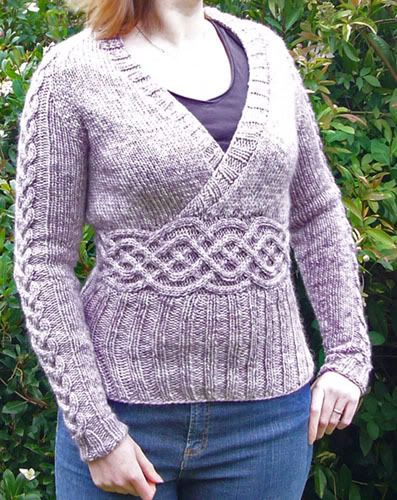 Pattern:

Corsica by

Fiber Fiend
Size: 38"
Yarn:

Sirdar Hug in Murmur 170, used 10x 50g balls


Needles:

Denise Interchangeables, US10.5


Mods:

I did about six more pattern repeats on the arms to make them longer, I like a nice long sleeve that amply covers my wrists and half my hand. I also reduced the number of rows at the back of the neck.