The weather has been rather unpredicable of late and there have been an alarming amount of germs in close proximity so I am glad to have my cosy alpaca/wool socks. They are loosely based on the Drops Design 98-10 pattern, but I changed the rib to 1x1 to make them more stretchy.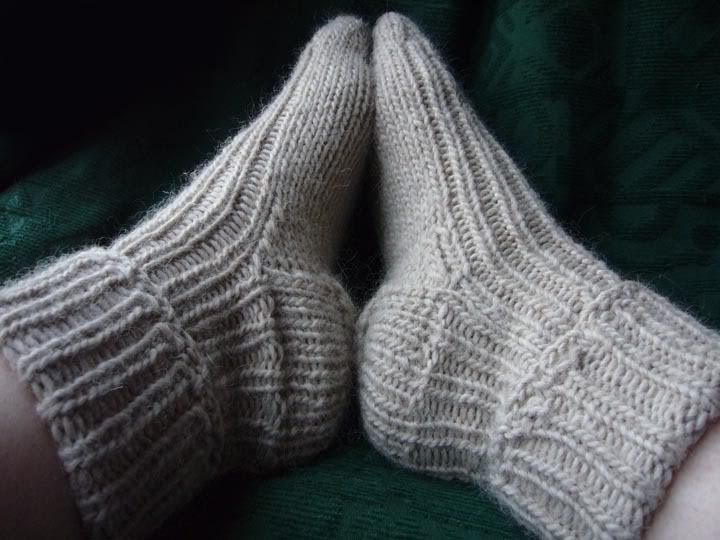 And, thanks to RaVen, I have possibly the cosiest, softest warmest hat in the world. I have also decided that hats are my new favourite things to knit. They are quick, simple and (unless something's very wrong) you only need to make one of them.


We had about an inch of snow lying this morning, most of it fell in the space of about an hour (not sure how much space an hour takes, but there you go) last night, while I watched the cars slipping and sliding all over the road outside the house (we live on a steep hill) and hoped that Rob got home safe from work. As soon as he did, the snow stopped completely.

I am now swatching up the Sirdar Hug that my Mum gave me for my birthday. I have enough for a sweater or cardigan, although it's bulky yarn so I'm not sure what style to go for. Maybe Corsica?