The Earl Grey socks are done! It is a really nice pattern and I like the softness of the Garnstudio Fabel sock yarn, so I'm really pleased at the way that these have turned out. If only they hadn't taken me quite so long to knit! Yes, I have been distracted away from the knitting by the art lately, but I have still been knitting away.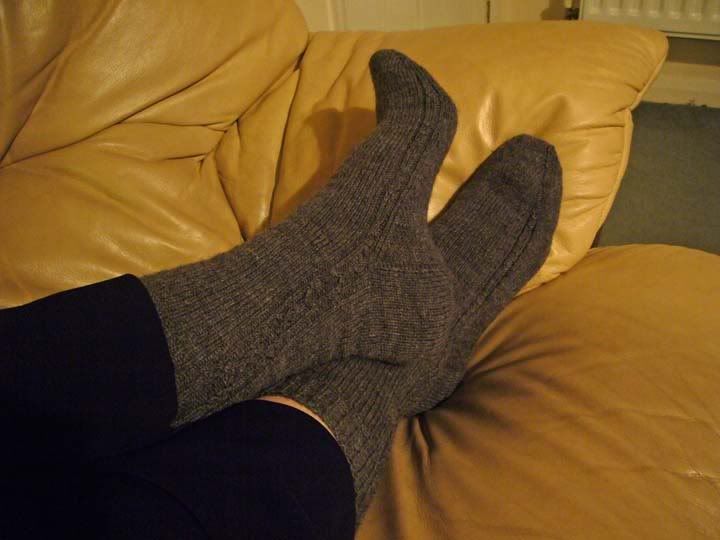 I know it seems a long wait for dull grey socks, and I'm sorry - but I like them :)

Next: The (even longer) long awaited curved shawl border!