The project that I was grumbling about is finished. In the end it wasn't so bad, once I had given up trying to make sense of someone's ramblings and did my own thing. No pics yet, as it is a present.

I have also been knitting away on Devan. Although 110 stitches a row in stocking stitch is not thing fastest growing knitting in the world. I am now about half way up the back in the plain yarn and even though I am not using a particularly jacquard-y self striping yarn, I still want to do the version with the patch motif. A bit of cutting and weaving in should do the trick.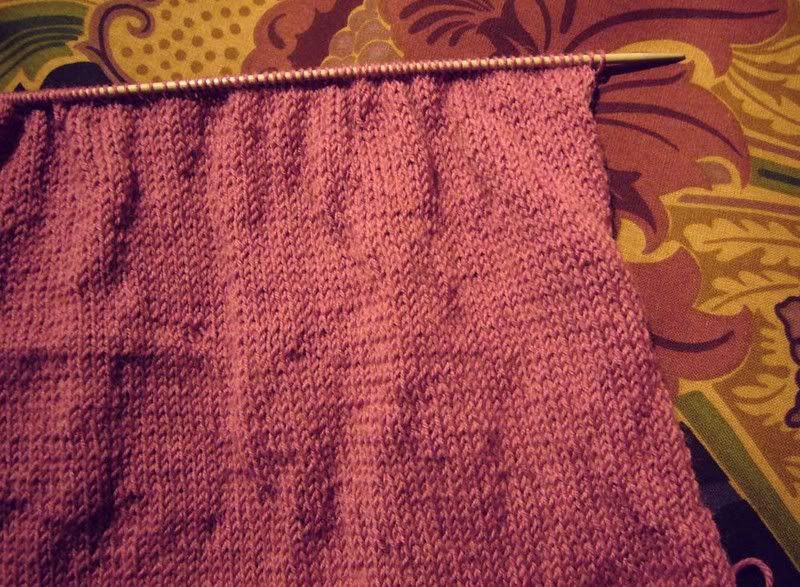 And since I keep mentioning Mr C but he never gets his picture tooked (as he's not very good at sitting still and posing) I thought I would put one in now. Here he is in action, catching his dinner. We got him the food ball to try and encourage him to get a bit of exercise and although it took him a while to get the hang of it, he uses it now for every meal. It really is one of the funniest things to watch!