Pattern:

Devan by Holli Yeoh, from

Knitty
Yarn:

Stripes are Schoppel Admiral, colourway 1744 (2 x100g balls, 60g left over)




Contrast colour is Opal Uni, colourway 1412 (1x100g ball, 30g left over)


Needles:

3mm straights & 2,5mm/60cm circs


Size:

2-3 years


Mods:

Not much, made the detail on back slightly bigger to use each stripe colour and made larger button holes to suit the
flower
buttons; these were from Ally Pally - I've lost the card with the details of the stall holder, will update if I find it or a miracle occurs and I remember the name.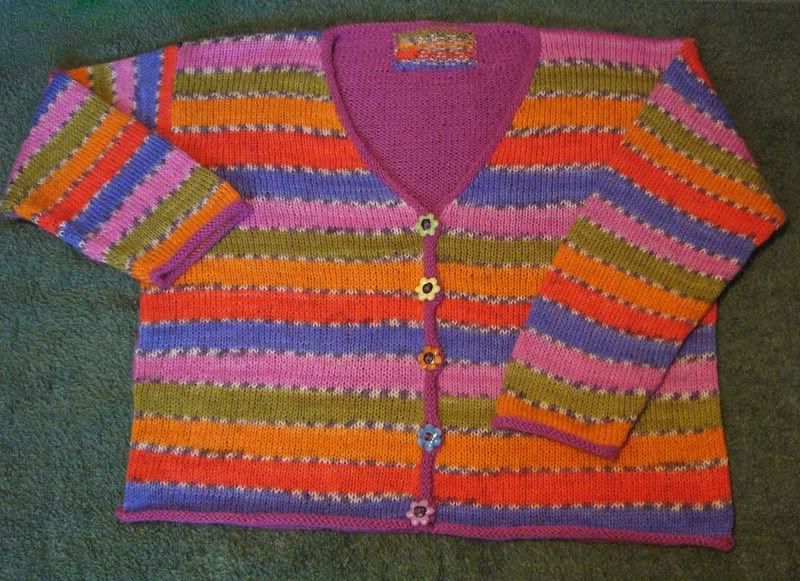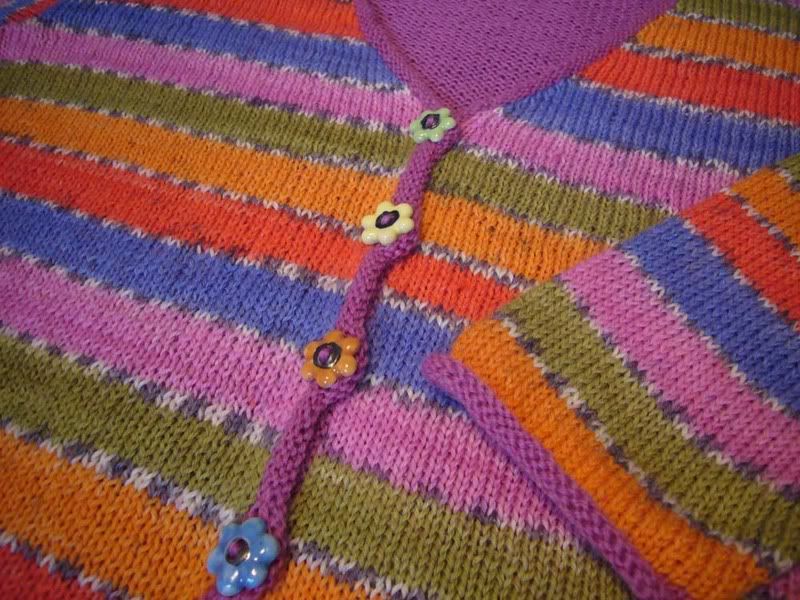 I really enjoyed making this, it is a very nice, simple pattern to follow and the stripes in the yarn striped well - although I have to admit that towards the tops of the fronts and the arms, where there was more shaping, I did help things along a bit to make the stripes neater. I wasn't going to 'fess up to this, but feel that it's only fair to in case someone decides to use this yarn and expects it to work up perfectly. I still didn't manage to get the fronts exactly the same, but I like that it has the differences that make it unique.

So, one 2nd birthday present for Lily-Rose finished and with over a week to spare before the big day. Anyone would think I was organised!