I did go to Ally Pally yesterday!

London is a big, strange place, but I was accompanied by Super Monkey, Badger and Northern Monkey so was quite safe. However, things did get off to a slightly shaky start when a random man on the train declared, totally unprovoked, that my Bayerische socks were 'hideous' and he 'wouldn't be seen dead in them'. Well. Quite apart from the fact I'd be surprised if any greying, middle-aged chap wearing a dull suit would like a pair of fancy cabled purple socks -I most certainly won't be giving them to
anyone
to be buried in, no matter how much they liked them. So sod you, sock hater.

Anyway, on to more pleasant things. Like yarn! And shopping! And lots of it.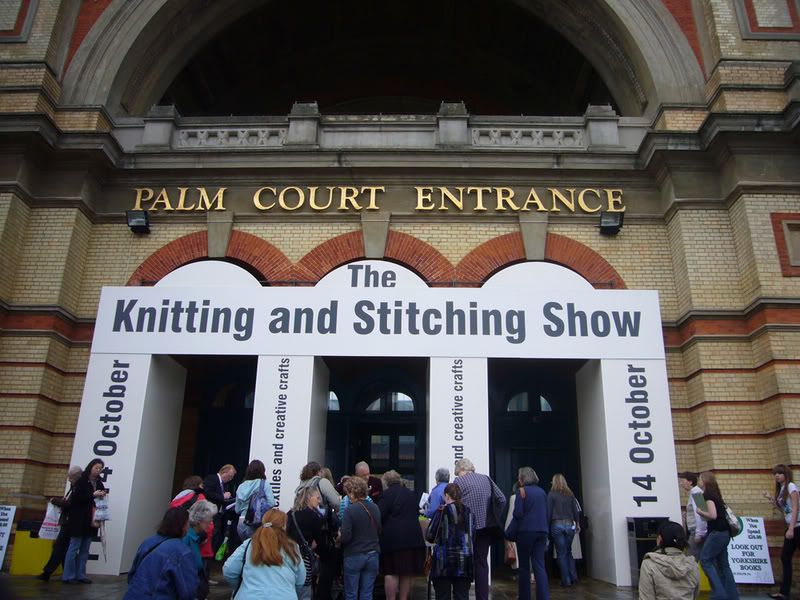 Ally Pally was very exciting. I took this picture on the way in and then forgot to take any inside as I got a bit distracted. There were lots of knitting and yarn stalls, and some others with strange papery stuff that we ignored. And a tiny button stall where I got some lovely (fully washable) handmade buttons.

So, we have, silk laceweight from Knitwitches



Just the thing, as the evenings are drawing in and the nights are getting longer, for making big black lace shawls with - I may have read too many Victorian novels, but I have in mind something that would be suited to dying of consumption in. While dragging yourself up to expire on your dead lover's grave. In the snow.

The ladies at the Jamiesons stall were very reassuring about black shawl making and offered good advice on how it might be achieved while minimising the risk of blindness and insanity - they were very nice, even if I did almost have to wrestle one of them to get the yarn back.




I possibly didn't give as much thought as I should have done to my shopping list before going to Ally Pally, although a list that is made up of things like 'nice laceweight in black' and 'grey sock yarn' and 'nice yarn' was fine by me. I plan to make Devan from Knitty for a friend's kiddy, as I made an Opal cardy for Lily-Rose when she was born and (how brilliant is this!) it became her favouritest cardy ever! So now she's bigger, I want to make her another one. I got this yarn at the Knit' n' Caboodle stand as they had non varigated sock yarn and they turned out to be very helpful and friendly.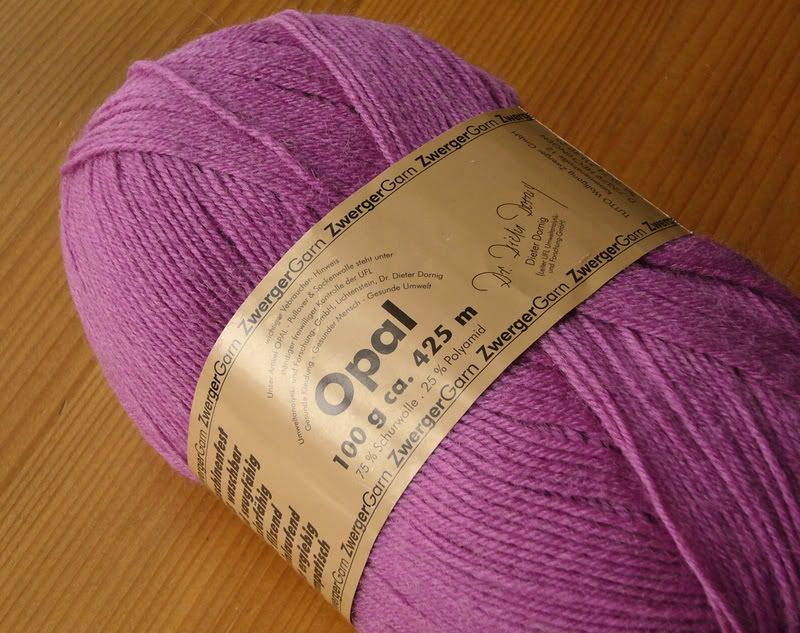 Admiral R Druck sock yarn and contrast colour in Opal.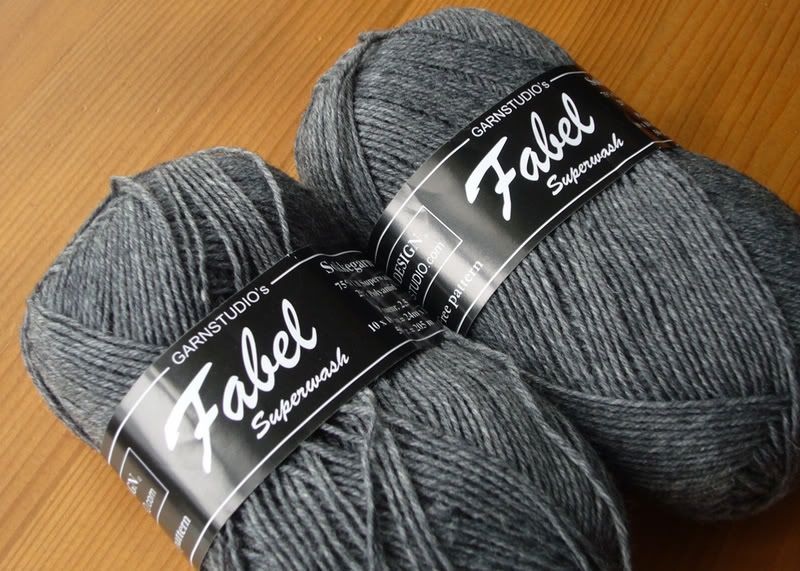 And an ugly duckling of the sock yarn world, Garnstudios Fabel sock wool in grey. I solemnly pledge to this yarn that I

will

make it beautiful.




So, as if that wasn't enough yarn for anyone, after lunch we went yarn shopping. In shops. First we went to Stash, where I did bump into Kai and where Northern Monkey and Badger got me some petrol yarn for driving them Down South, and more importantly, back Up North afterwards.



Then we went to visit the lovely Mr Craig in his lovely shop I Knit London where we got some of the softest cashmere ever for our Mystery Snoodalong and some ace badges. Badges, not badgers. We had to take her away with us, even though she did take her shoes off and get very settled in on their sofa.


So, a fab time was had by all (apart from the sock hater) and big thanks to Super Monkey and Devious for putting us up and looking after us, Idoru for her pancake restaurant knowledge and Badger and Northern Monkey for singing themselves hoarse in the car with me. Hurrah!