Well, as summers go, it wasn't much of one; but at least we haven't had to worry about sunburn or heatstroke.



For much of my blogging break, I was attached to the sofa listening to the audiobook of Harry Potter and the Deathly Hallows while cross-stitching hares and acorns. When I started listening to the book, I was trying one of the lace shawls from VLT but the combination of complimicated chart / pattern, wrong needles and diverted concentration wasn't working, so I frogged that and decided to work on something else. What caught my eye was a Moira Blackburn sampler kit that I'd bought a couple of years ago and it had been sitting abandoned ever since. Needless to say, once the book finished (my opinion? it was ok, a satisfactory story with a reasonable ending, I suppose, but the epilogue was terrible) I went back to knitting and the sampler has gone back into the drawer.



And some other stuff that I've been up to lately....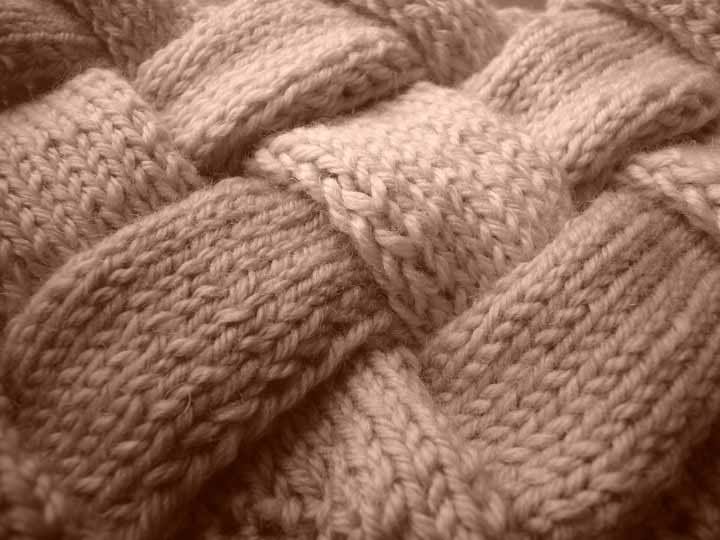 I learned entrelac. I will make something using this technique as soon as I find a pattern that doesn't look lumpy or ugly.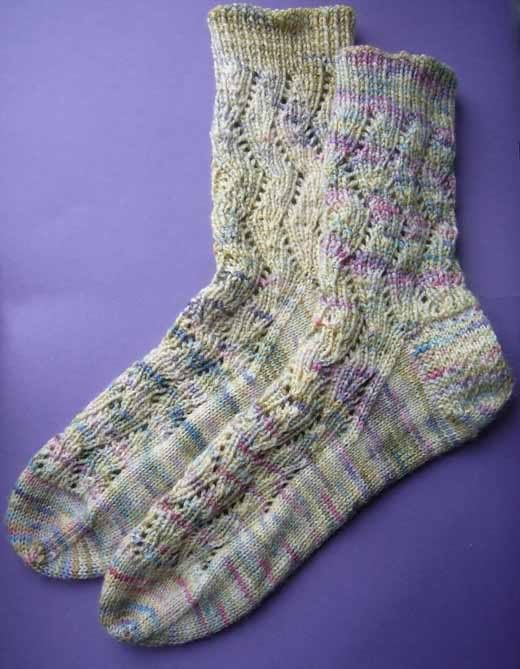 The finished seashell socks. I was slightly disappointed with these. The Lucy Neatby yarn might be hand-dyed but the colours are so different on each sock that they might have come from different lots rather than the same skein. Also there were many lumpy sections where the yarn wasn't twisted properly. Sigh.
We walked up Black Hill - you may (but probably don't) remember me writing that during the winter a helicopter had been used to dump grass seed over the peat bogs here to try and stabilise the moorland. Most of the grass has taken and it is now rather less black at the top of Black Hill than it used to be.
A visit to Jodrell Bank - where, to celebrate the 50th anniversary of the building of
the Lovell Telescope they have demolished the exhibition centre and planetarium. The arboretum is still open and there is a nice cabin where you can shelter from the rain.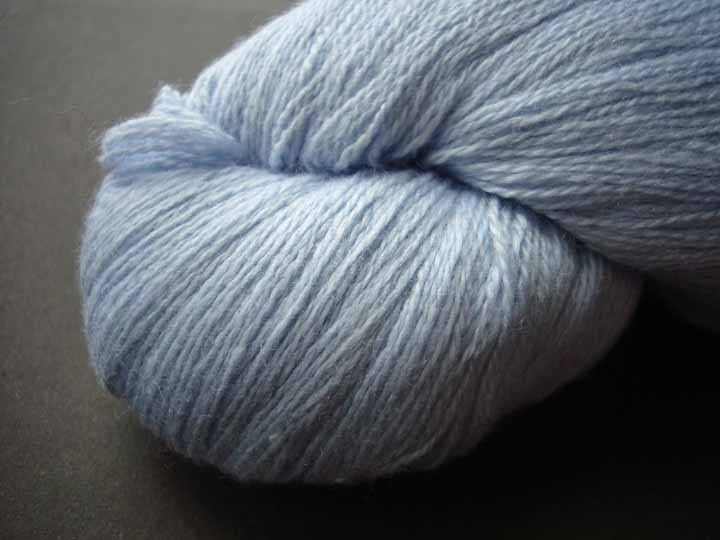 Pressie from Woolfest. Sumptuous Cashmere and silk from
Badger.
We went to the Lakes! In a tent! It rained! A short walk (because I've been terribly lazy lately and am very very unfit) from Aira Force
Over Gowbarrow Fell (about 4,5miles), escorted by thousands of horrible flies. This view taken from part way up the hill looking back towards Ullswater. I only stopped because the view was so pretty, not because I was knackered. Oh no.