This post is slightly later than planned, but I didn't get a chance to upload everything last night because it was Rob's birthday and there was party food to be eaten, beer to be drunk and poker to be played :)
I got a red rose and a hot water bottle in a red velvet cover for Valentine's Day. So romance certainly isn't dead here at Sheephappens Towers.

My Zebra socks are coming along ok. This is the first time that I have used two circs and I think I prefer them to dpns. I bought 2.5mm Addis, one 40cm and one 60cm and then ended up getting another 60cm length as the short one wasn't comfortable to hold. The needle end is really short (85mm) and didn't fit in my hand properly and kept wobbling about in a really irritating way. Here they are so far:

Some recent yarn acquisitions: The February Posh Yarn Lace Club installment has arrived, it is Eva 2ply, (45% cashmere, 55% silk) in Willow (400 yards x 2) I have to say that I'm not sure about the colour or what I am going to make with it that will make it look not too bright. It looks brighter in real life than in the photo, I think the pink tissue paper is making it pale a bit!!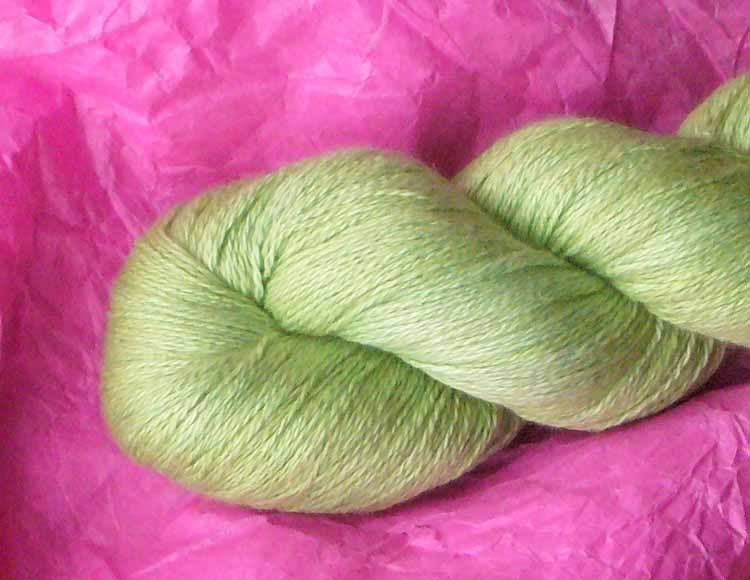 I also bought some 100% Angora (bunny friendly) in Jet which is very soft and snuggly - although now it's arrived I am starting to think getting jet black maybe wasn't sensible. I might have to invest in a daylight bulb!!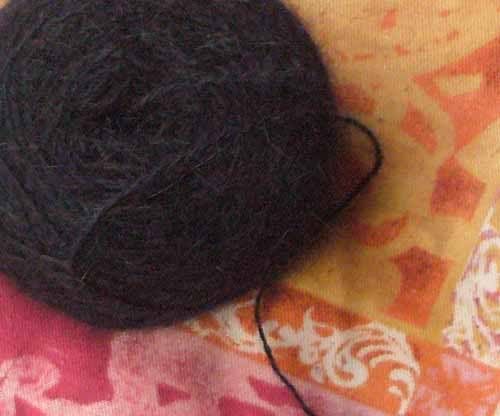 And while I've got the camera out, this is the cashmere that I got from Coldsping Mill last week and the Alpaca/Wool Chunky.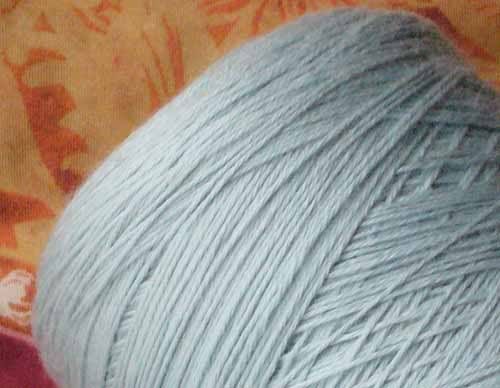 I am thinking that the cashmere might become a vest top, as I would really like a slipover to wear at work as the temperature in my office fluctuates throughout the day and layers are the ideal think to wear. I saw just the thing I wanted the other day. Pamela Anderson was wearing one in Stacked (which is a show about a bookshop on the Paramount Comedy channel, if anyone is thinking it is anything dodgy!!) and there are some nice basic designs on knitty and Magknits which could be adapted.