Pattern
:
Ribbed Shrug, from Glamour Knits by Erica Knight
Also Available as a free download from Canadian Living Online or via Ravelry.
Yarn: Elsbeth Lavold Chunky AL, 50% alpaca 50% Peruvian wool.
Used:
7x 50g balls
Needles:
US Size 10.5 and 11 straights and 10.5 circular needles
Mods:
because of the chunky yarn used, one strand only was needed to get gauge.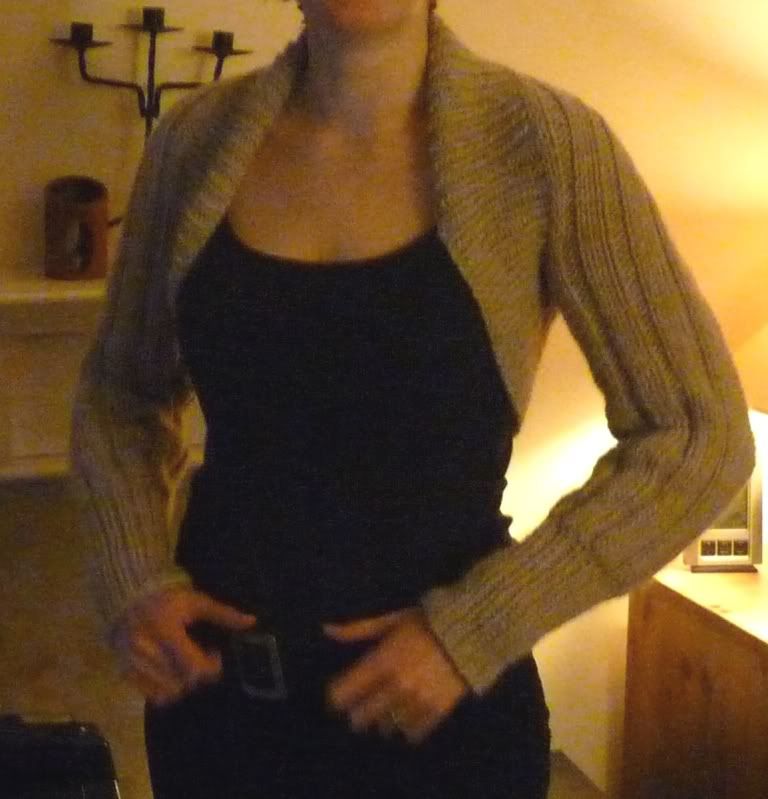 Loved making it, love the yarn, love the finished shrug. If here is one tiny fault with it, it's that it seems to shed hairs on everything it touches. But you can't have everything... where would you put it?
The weather has continued cold and snowy. Yesterday we had about 5 or 6 inches on top of the stuff on the ground, and the snow in the back garden is now over a foot deep. This photo was taken this morning after I'd been out to put food on the bird table and defrost the birdbath.
I went out just after to get some of the snow off the shrubs before they got crushed!