Last year I bought some alpaca/wool mix yarn on discount and it has been sitting in the stash ever since waiting patiently to be made into something deserving of it's softness, warmness and all round general snuggliness. And there is nothing more deserving of warmth, softness and being snuggled than my feet. So I set about making a pair of socks - as I don't have enough of these already. Nope, and pointing to my overflowing sock drawer will not convince me otherwise.

I don't have a pattern for socks in such chunky yarn, I'm knitting these on 6mm needles, so am using a basic formula and trial and error... mostly error, as it turns out. There was a cuff


and then there was a heel - which I didn't think turned out too badly considering I was watching Supernatural while knitting it and hence rather distracted.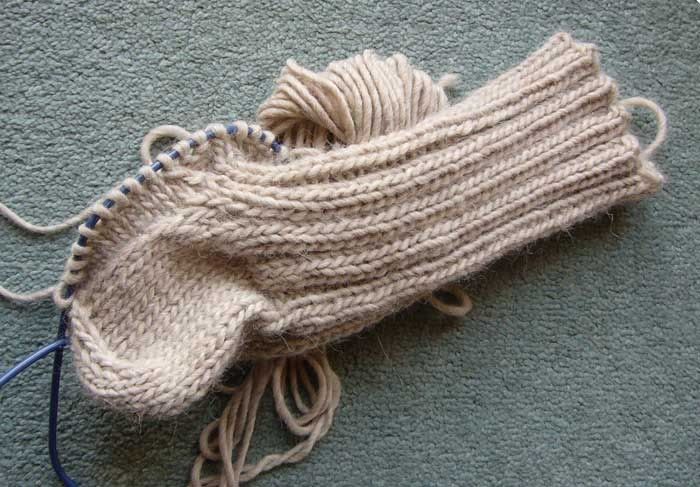 And then I decided to try them on. They were far too big and stretchy. Super soft and snuggly though, so I am convinced of the right-ness of making these and, to be honest, the yarn is so lovely that knitting them again and again and again would be no chore.


Even Mr C couldn't resist the lure of the yarn!